The season five premiere is on Sunday! I am SO excited. It's been years since I've had real TV channels and it's only in my adult life that I've grown to appreciate television series. The Walking Dead is one of my all-time favorites thus far, so here is my crochet round up of some of my favorite Walking Dead inspired items!
Amigurumi Characters
There are lots and lots of Amigurumi versions of The Walking Dead characters on Etsy. These are just a few of my favorites. I'd talk about favorite characters but pretty much everyone other than The Governor is good in my books. Seriously, I need to try my hand at Amigurumi, I've already got quite a few tiny hooks laying around.
Poster Graphs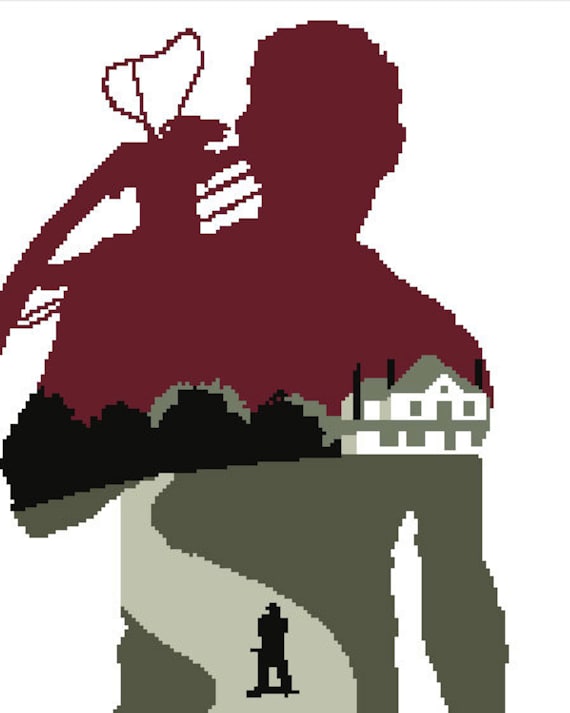 StitchtasticDesigns
on Etsy creates these detailed color graphs you can use to create flat works in crochet. Each square represents a stitch, so your final product could be a giant afghan or even a scarf if you use the right yarn and hook, and then change the edges to suit your needs. You can see with the Daryl graph pictured above, it would be very easy to extend the white space into a rectangle for a scarf if you were working with a lighter weight yarn.
The Knitting Dead Yarn
These yarn colors are all inspired by characters from The Walking Dead. Just follow the link to read the creator's vision in how they link to each character - it's very impressive! I'm also partial to them as they are hand dyed in my home state, Minnesota. The colorway comes in two weights: 3-ply fingering and 4-ply worsted, and both merino and wool blends.
Hand Made Stitch Markers
I still haven't invested in any stitch markers yet, but these are really cool. My two requirements for my future stitch markers is that they be super awesome and/or cute looking, and that they use a crab claw clasp. Then again, I could probably just get the clasps separate and attach them myself.