Ruffles and dresses and hot pink, oh my! The vast majority of baby and toddler crafts are either specifically for baby girls or unisex items like plushies and blankets. My sister had a baby boy, not a girl! What's a gal to do? When searching for boys stuff, I found plenty of adorable hats...
[Click images for original listings]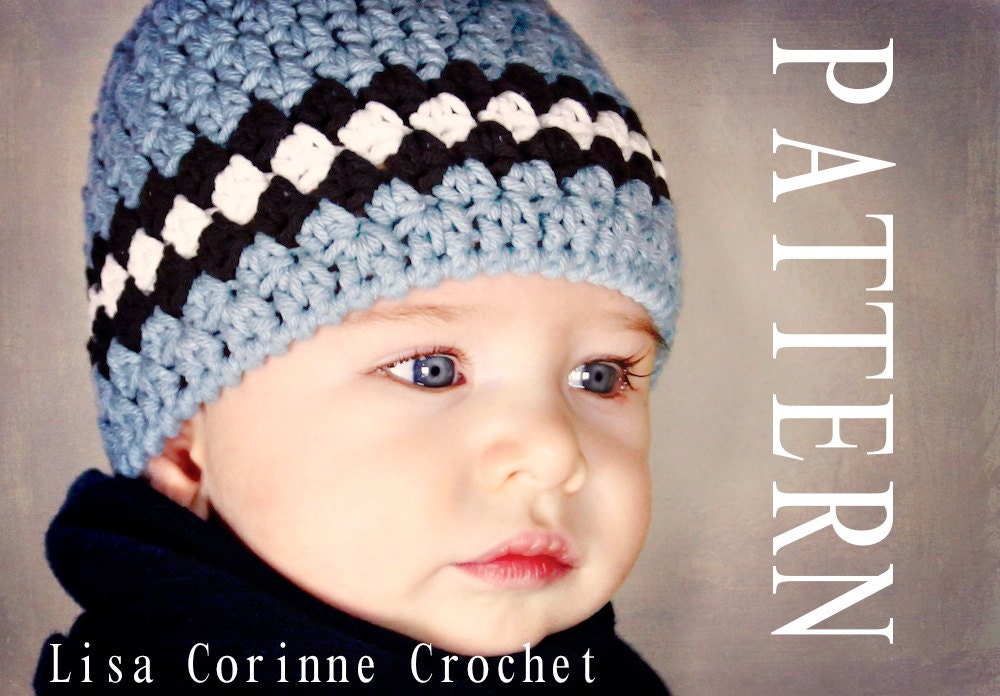 This would be perfect for my nephew's jungle theme!
... but not much else. So I searched more, especially for paid patterns, until I started to find actual clothing.
This vest is adorable! It looks pretty easy too. The best part about baby clothes is they're so small it's okay if you have to start over and make it a second time. This is one of many patterns in a
Crochet World magazine
.
Now this is hilarious. My parents are all big motorcycle riders so I'm sure they'd get a kick of seeing their grandson in a mini leather jacket. The
original listing
even has patches on the arm and back that you could stitch on by hand! Again, this is mostly single crochets, but it is not apart of a larger magazine like the last pattern.
Here's a much softer look. The hat is the perfect accessory for a Paris-themed baby shoot, n'est pas? Such a charming young man in that sweater! As you probably guessed, you do have to buy
the whole issue
for this outfit but there are five in total, each a complete set, so there's bound to be at least one more set for boys.
I know, I know, if you crochet
this peacoat
in pink it would be great for a girl, too, but doesn't he look snazzy?
I couldn't resist. A few cute things for every baby!